Welcome to The Material Gap 2014
LIGHT REFLEXIONS
Digital Light – a Field of Possibilities?
This year's The Material Gap will highlight new conceptual avenues for the medium light far beyond its capacity to shine on us.
INVITATION
Welcome to the seminar at Berns Salonger, Stockholm, Sweden.
February 4 2014 at 18:00–19:30, doors open 17:30.
SPEAKERS
Jenny b Osuldsen, Partner/Director Snøhetta, Norway
Daan Roosegaarde, Creative Director Design Lab Studio Roosegaarde, Netherlands
Marc Fontoynont, Professor with Special Assignment, Department of Energy and Environment, Danish Building Research Institute, Aalborg University, Denmark
MODERATOR
Lars Montelius, Prof. Expert Advisor at Lund University and Director Lund Lighting Initiative, Sweden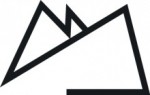 This year we extend our network of partners by initiating a collaboration with the architectural firm Snøhetta. We also added a workshop at the Royal Norwegian Embassy in Stockholm in order to give professionals a chance to discuss future collaborations and concepts.
New light transmitting materials and systems are on the verge to transform our idea of what light can be and do for us within design/architecture and the built environment. There are many straightforward benefits in terms of sustainability. But these light systems are not only about transmitting light to reflect upon us or our objects. It is also about how they can carry ideas, information, transmit and sense desires and even have an impact on our well being.
We have heard about Light Emitting Diodes (LED) for quite some time. Now this field of research and development has gathered momentum to place the technology within the scope of our everyday life. By setting up a stage for interaction between the disciplines we ignite a process to apply this knowledge in society and thus pushing us over the tipping point.
The Material Gap is a series of discussions on how to bridge the gap between material research and design/architecture. How can we apply or intertwine cutting edge material research in the design process in what could be described as an organizational extended R&D?
The Material Gap is produced by:
Svensk Form, www.svenskform.se, Antonia Ax:son Johnson Foundation for Sustainable Development www.axfoundation.se and Bioinspired Forum www.bioinspiredforum.com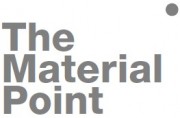 The Material Gap is part of a long-term project to set up a platform for knowledge sharing between material science and design/architecture – The Material Point.
The Material Point has initial support from Swedish Agency for Economic and Regional Growth – Tillväxtverket – and Invest in Skåne.