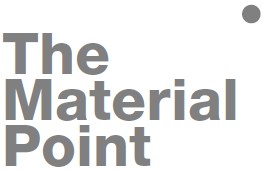 Dear all
Very welcome to our session during Innovation in Mind September 19, 2013 in Lund, Sweden.
We continue our series of events aiming towards establishing a long term platform for knowledge sharing between cutting edge material research and design/architecture. See previous event The Material Gap in collaboration with Svensk Form and The Antonia Ax:son Johnson Foundation For Sustainable Development.
Introducing new materials to the world is a continuous and very complex process we struggle with. But we know for sure that cutting edge materials will gain terrain within professions that makes aesthetic decisions
Registration & info www.innovationinmind.se/registration/
Session A5
If you have any questions please contact me.
All the best
Mats Brodén
mats@bioinspiredforum.com
www.bioinspiredforum.com
To Facebook event>> 
Join Bioinspired Forum Group
The Material Point is supported by: Invest in Skåne and Swedish Agency for Economic and Regional Growth – Tillväxtverket.
————————————————————-
Invitation to The Material Point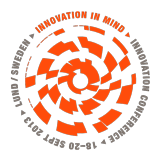 Session A5: Innovation in Mind • Lund / Sweden 18 – 20 September 2013
The Material Point/
Material science meets design and architecture and vice versa
Place: Ideon Backstage, Lund, Sweden
Scheelevägen 15, Lund (Alfa 3-6)
Date: September 19, 2013
Time: 16.15 –  17.00
The City of Lund will become a world-class environment for material research with the new facilities European Spallation Source and MAX IV.
New Users
Architects and designers are eager to learn more about cutting edge materials and also need them in order to address our challenges to design our future built environment. But how shall we stage this knowledge sharing and are there any natural "connection points" where the disciplines can meet? The first challenge is: How do we formulate the right questions? It is hard for non-scientists to know what to ask for. The session will start with a series of presentations and then we will open up for a discussion.
Another underlying question or opportunity is how the creative industry/aesthetics can "make sense" of the research by presenting material know-how in new ways and thus make it accessible for other professionals and the public.
Participants:
– Alisa Andrasek, Designer at Biothing and Bloom Games. Director at GAD UCL Bartlett London
– Lars Montelius, Professor in Nanotechnology at the University of Lund
– Colin Carlile, Special Advisor at Science Village Scandinavia AB, Professor of Neutron and former Director of ESS Scandinavia.
– Axel Steuwer, Forskningsstrateg/ Science Officer / Industrial Liaison  at MAX IV
– Jonas Runberger, M.Arch. PhD. Architect, Researcher and Educator at White Arkitekter and KTH School of Architecture
– John Stack Ross, Lecturer at Faculty of Engineering (LTH), Lund University, School of Architecture and Built Environment
– Karl McFaul, Communications Strategist at European Spallation Source
Also present:
Invest in Skåne
Science Link
Organized by Mats Brodén Bioinspired Forum in collaboration with Jonas Runberger and Karl McFaul who will also lead the session.
The session is part of a long-term ambition to stage a knowledge sharing between material science and design/architecture. The Material Point has initial support from Invest in Skåne and Swedish Agency for Economic and Regional Growth – Tillväxtverket.