Urban Algae Folly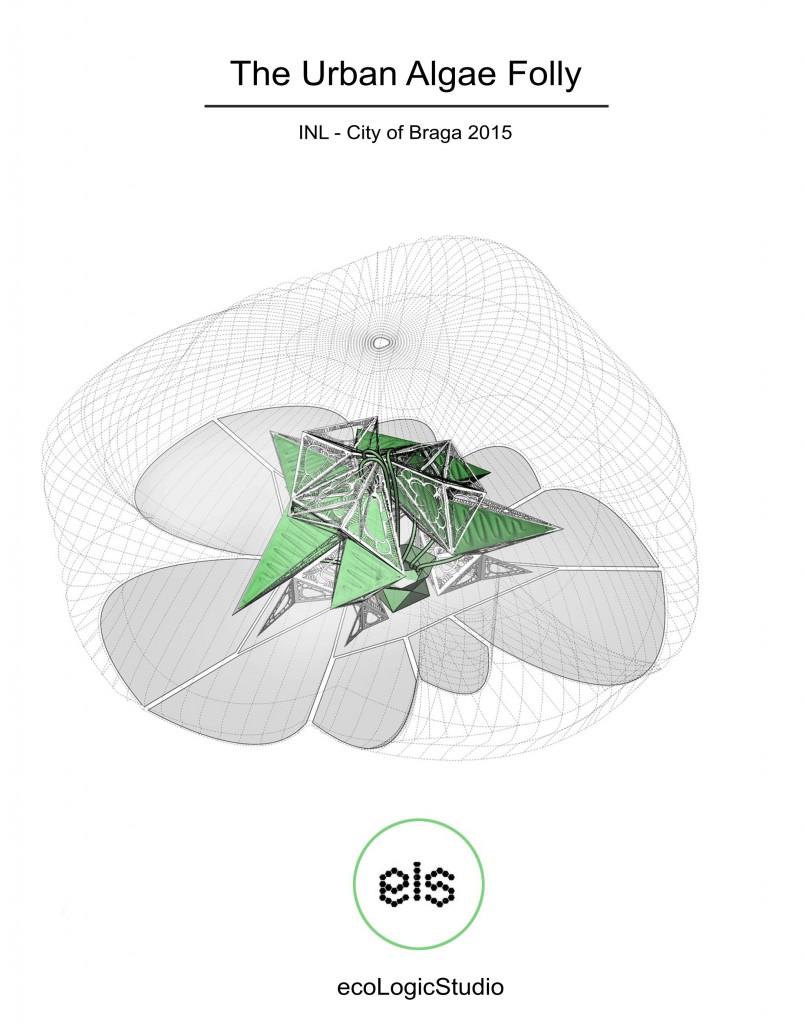 An interactive urban algae farming pavilion, a testbed of future bio-digital architecture.  In connection to the INL Summit and The Francisco Manuel dos Santos Foundation's fifth national meeting "Science in three acts" INL has taken the initiative to engage ecoLogicStudio – ELS. ELS will relocation and integrate the Urban Algae Folly from Expo Milano 2015 in the city of Braga on PRAÇA DA REPÚBLICA. The Folly will act as a testbed and catalyst for rethinking urban "metabolism".
The Urban Algae Folly by ecoLogicStudio is the world's first living architecture integrating micro-algal cultures and real-time digital cultivation protocols within a soft ETFE skin. The proposed Folly will operate as a test bed for a new vision of future bio-digital architecture for the city of Braga.
The UAF was first unveiled at EXPO Milan 2015 as part of the Future Food District and will be repurposed here to fit the urban landscape of Praça da República as well as to address the urban metabolism of the city itself.
Credit to: COOP and Expo Milano 2015
Iberian Nano Laboratory is exploring how nanotechnology can add sensing power to our cities.